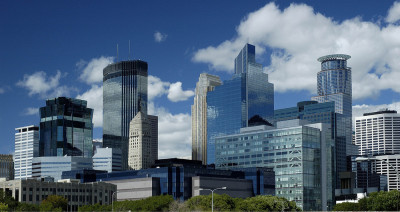 Since 1929, Dolliff has focused on developing comprehensive and price competitive commercial property and casualty insurance and risk management strategies for our clients. This approach combined with our excellent customer service, which is provided by licensed insurance professionals that average more than 20 years in the industry, has led to many business relationships that have spanned more than 5 decades. In today's competitive and extremely fast paced business environment, we feel that is an extremely powerful testament to the way we do business.
Whether you are a startup company with one employee, government organization, non-profit, or large private or publicly held corporation with thousands of employees, Dolliff can offer the insurance products and risk management services you need.
In addition to our general insurance products, we also have specialty programs in the area of musical instrument insurance for individuals and orchestras, and customized insurance protection for volunteer fire departments in Minnesota.
It is our belief that our combination of complete underwriting data and creative problem solving solutions, coupled with honesty and integrity in our negotiations with underwriters, enables us to obtain the lowest ultimate insurance costs and most comprehensive coverages for our clients. Because of our philosophy, insurance companies prefer to do business with Dolliff, and we believe our clients therefore gain the benefits of the trust we have built over time with insurance providers.
We look forward to earning your business just as we have with many of our current clients since 1929!